RESTAURANT
Le Grand Hall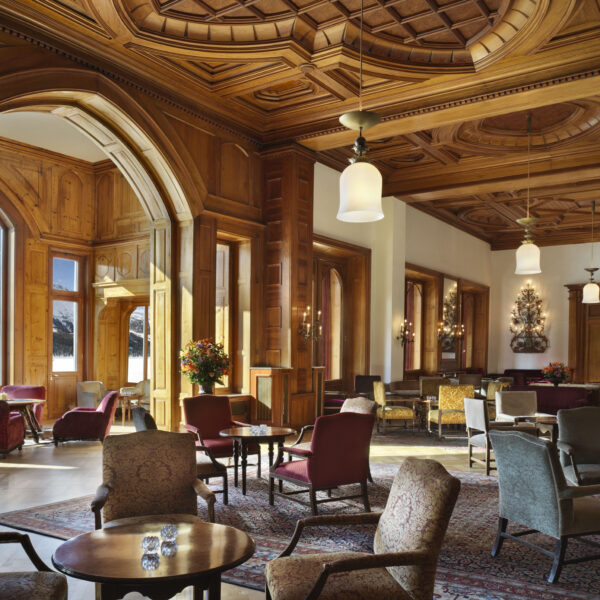 Le Grand Hall
Overview
The legendary and glamorous hotel lobby, with its magnificent mountain and lake views, extravagant decor and fantastic architecture, holds the well-deserved title of "the living room of St. Moritz". Le Grand Hall is the place to see and be seen, where you can enjoy a light lunch, traditional afternoon tea or dinner.
Opening Hours
Daily from 10am until midnight

Afternoon Tea
Enjoy an afternoon tea unlike any other in the Grand Hall, where savoury sandwiches and sweet tartlets from world-class pastry chefs are presented with flair.