RESTAURANT
Chesa Veglia: Pizzeria Heuboden
Pizzeria Heuboden
Overview
Rustic and authentic, the ever-popular Pizzeria Heuboden is in the hayloft of Chesa Veglia. Original brick-oven pizzas and Italian specialties.
Opening Hours
Open daily, from 6:30pm to 11pm

Dama Bianca
Cheese and black truffles more than compensate for the lack of tomato sauce with this popular Pizzeria Heuboden specialty.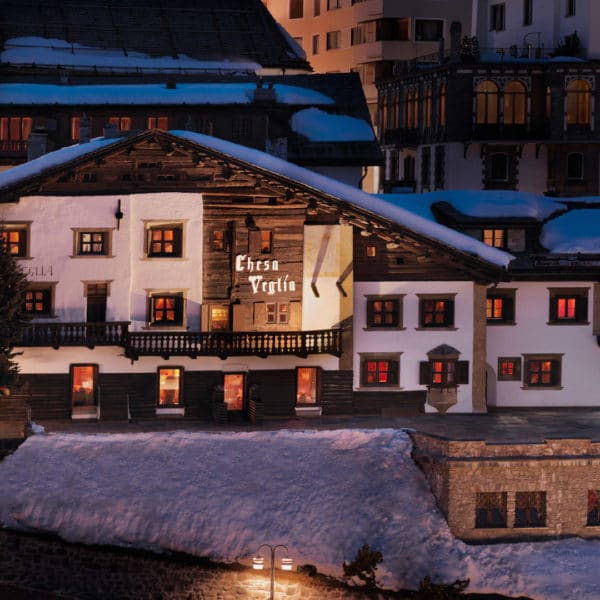 Chesa Veglia
A farmhouse built in 1658, the beloved Chesa Veglia houses as well Grill Chadafö.
Five-Star Dining
Our cosmopolitan cuisine offers surprises to satisfy the curious and discerning, with service that accommodates all tastes and preferences.