RESTAURANT
La Diala
La Diala
Overview
La Diala means "mountain fairy" in Romansh and symbolises a connection to nature. The view of the snow-covered mountains complements the light cuisine. Ideal for dining with small children.
Opening Hours
12 noon - 8 pm, daily
Open for hotel guests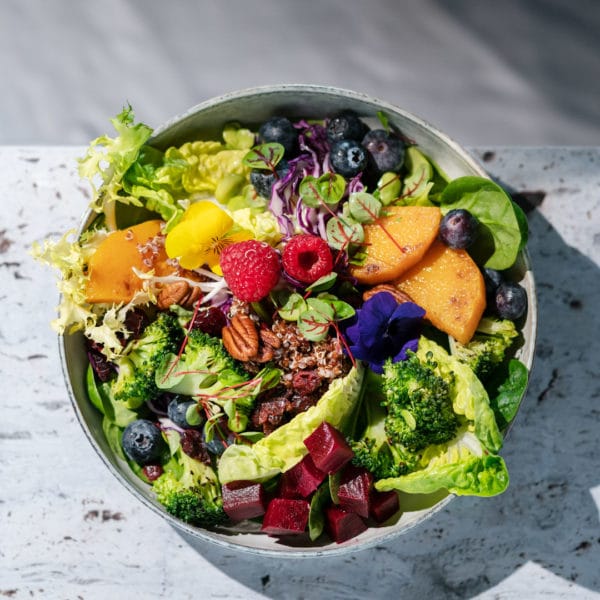 Light, Smart, Balanced
La Diala's healthy menu options include simple pasta dishes, poke bowls, and an assortment of fresh salads and sandwiches.
Child-Friendly Dining
Located near the Palazzino Kids Club at Palace Wellness Spa, La Diala is a popular dining spot for families.