Swimming Pools
Built in the late Sixties, our infinity swimming pool set a fashionable benchmark amongst Alpine resorts.
Today, you can unwind and enjoy swimming indoors or out - then sit back and relax in our Jacuzzi.
Swim Indoors
Our famous granite diving rock is calling! Splash (or complete your daily laps) into our 25m indoor infinity pool. The water's beautiful, with a depth of 3.8m.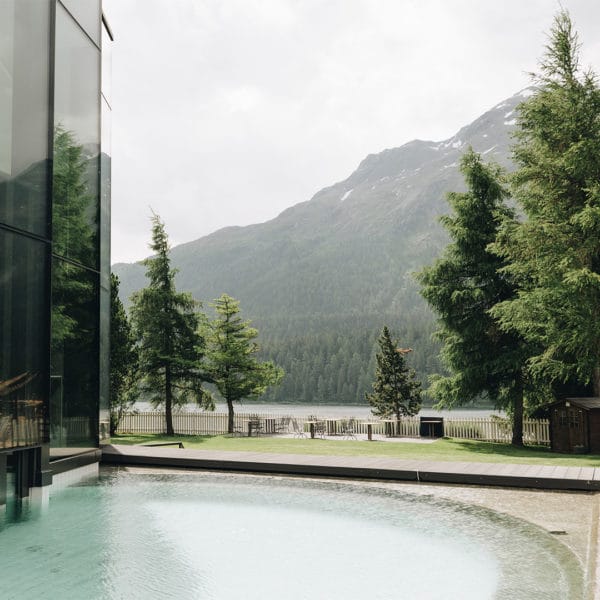 Swim Outdoors
Dive into sunny afternoons or cooler summer evenings - our open-air, heated swimming pool rewards you with panoramic views of the lake and the surrounding mountains.