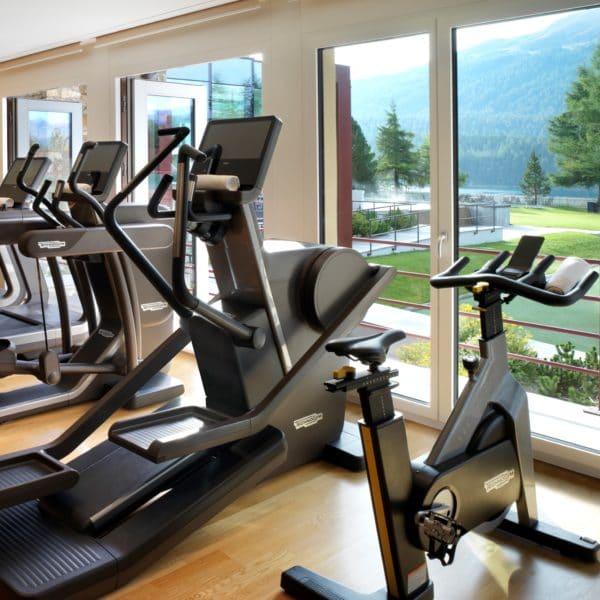 Fitness
Maintain your momentum! Equipped with the latest fitness and cardio equipment from Technogym, our Fitness Centre has been designed so you can achieve your goals. Perfect for individual exercise programmes; for added guidance, our personal trainers are available on request.
Opening hours:
8:00 am – 8:00 pm, daily
View Equipment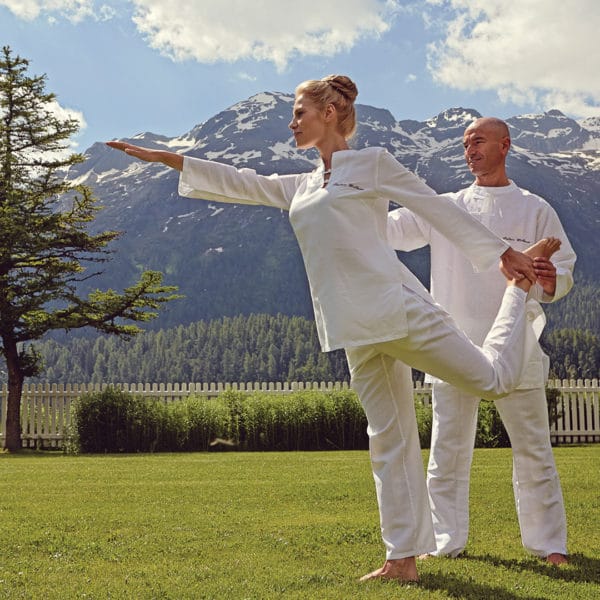 Exercise Classes
Start your day on the right foot with one of our fun, challenging fitness classes:
· Hatha or Boxing Yoga
· Qi Gong
· Tai Chi
· Pilates
· And more...
Suitable for every level.
Sports Facilities
There's always a match waiting to be played! Badrutt's Palace multi-functional sports court is available
for basketball, football or volleyball at any time. We can also organize a game partner for tennis.