RESTAURANT
Le Relais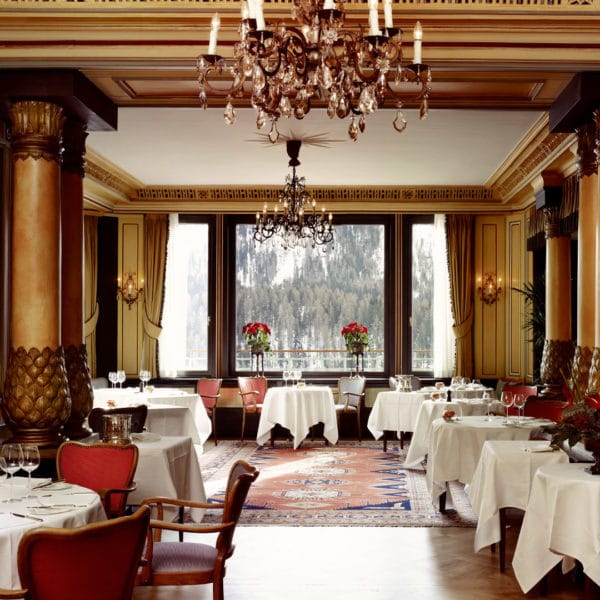 Le Relais / Veranda
Overview
Le Relais spreads a glamorous and calming atmosphere at the same time. As if made for a romantic candlelight dinner.
Opening Hours
Open daily, from 7:30am to 10:30pm

Dress Code
Jacket required after 7:30 pm
A glamorous atmosphere
Le Relais spreads a glamorous and calming atmosphere at the same time.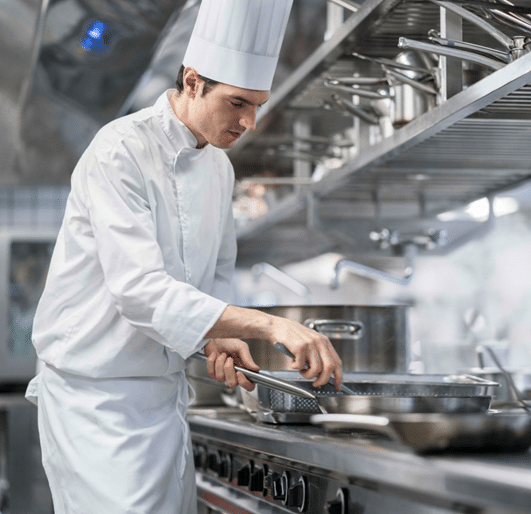 Freshly prepared for you
Whatever your heart desires to start off the day, our Chefs will be delighted to prepare for you in the kitchen.
Inspiration from Le Relais
Engadin Rack of Lamb
Tender oven-roasted rack of lamb, seasoned with rosemary, thyme, garlic, salt and freshly ground black pepper, drizzled with olive oil and served with roasted, pine-smoked chickpea panisse and stuffed vegetables.
Cocotte of Canadian Lobster
Lobster is always exquisite, but these are really simple to make. Our cocotte of Canadian lobster is stewed in a light Riesling bisque served with winter mushrooms, lemon confit and pasta «maltagliata».
Honey Parfait
These delicately flavoured parfait desserts manage to be stylish, romantic and delicious. Made with sweet pine honey and topped with a honeycomb tuile, it makes quite a statement on the plate.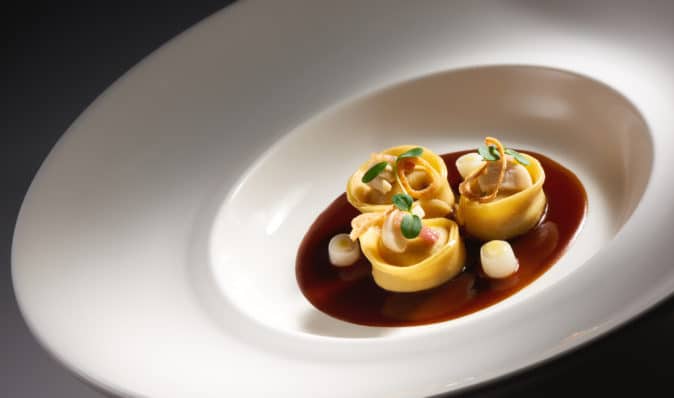 Braised Veal Tortelli
This dish brings together the wonderful flavours of braised veal and wild mushrooms. The braised veal tortelli Bourguignon is served with pearl onions, button mushroom and topped with a red wine jus.
Rum Baba
Our Rum Baba with Chantilly cream is a lovely yeast-risen cake studded with dried fruit and soaked in hot rum syrup. The darling of French cuisine is a perfect winter dessert and smells heavenly.