RESTAURANT
La Diala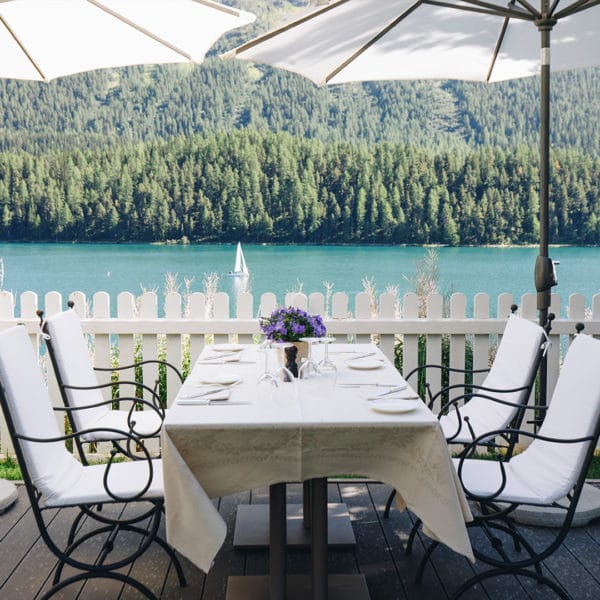 La Diala
Overview
In the heart of the Palace Wellness you can find the "La Diala", decorated in the Engadin style. The beautiful sun terrace and the light, smart and balanced cuisine invite you to stay.
Light, Smart, Balanced
La Diala is all about delicious, light, healthy meals. Fresh salads, colourful poke bowls and a wide variety of sandwiches are on the menu here.
Plant Based Dishes
The star ingredients here are plant based foods such as vegetables and pulses. Nutrition focuses on health and fitness which are becoming more and more popular.
Child-Friendly Dining
La Diala is situated near Kid's Club Palazzino and Palace Wellness, loved by families for lunch and dinner. Even the very youngest in the family can eat healthily here.