Superior Single Room village side
Overview
The Superior Single room is perfect if you're traveling alone or looking for privacy. Enjoy everything Badrutt's Palace has to offer and feel comfortable and at ease within this cozy residential setting.
FEATURE
Connect with Tradition
Single rooms are tied to the storied history of Badrutt's Palace Hotel. The tradition of the house can be felt in every corner.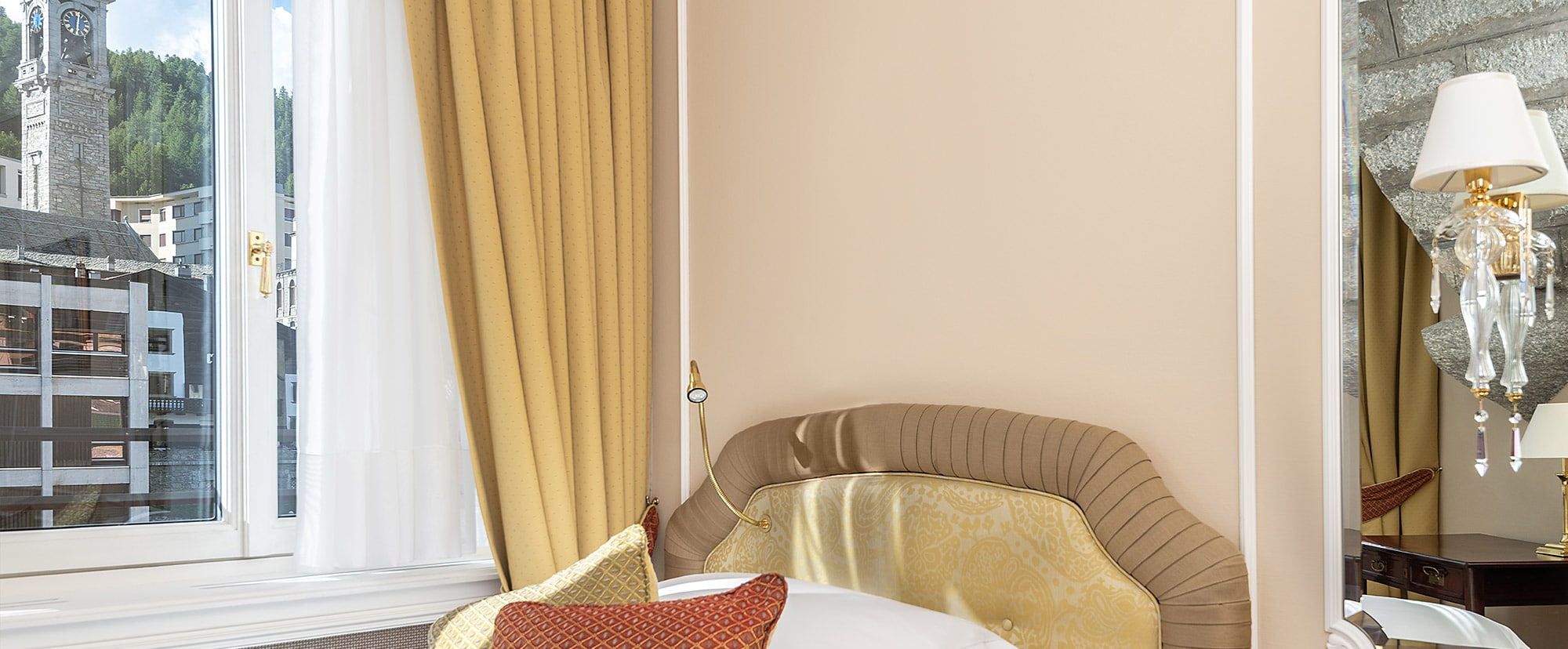 FEATURE
Guest Feedback
"I recently spent the night in the Superior Single room. The quality of the interior and the view of St. Moritz village have convinced me to return again soon!"
Explore More Rooms & Suites