Deluxe Double Room village side
Overview
Unwind after your day hiking or adventuring outdoors in this wonderfully comfortable room, featuring the latest in entertainment technology and ample space to refresh and relax.
Connecting Room/Suite Options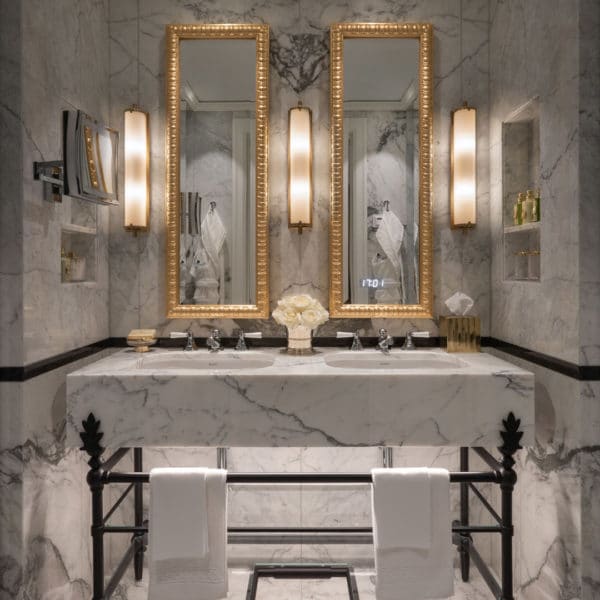 FEATURE
Luxuriate
Enjoy walk-in showers (and/or bathtubs) in bathrooms outfitted with Italian marble. Some rooms feature a bathtub inside the generous shower room.
FEATURE
Guest Feedback
"I return to this prestigious hotel time and again because of the high-quality service and overall
competence of the staff. They understand my needs and process requests efficiently."
Explore more Rooms & Suites