RESTAURANT
Le Restaurant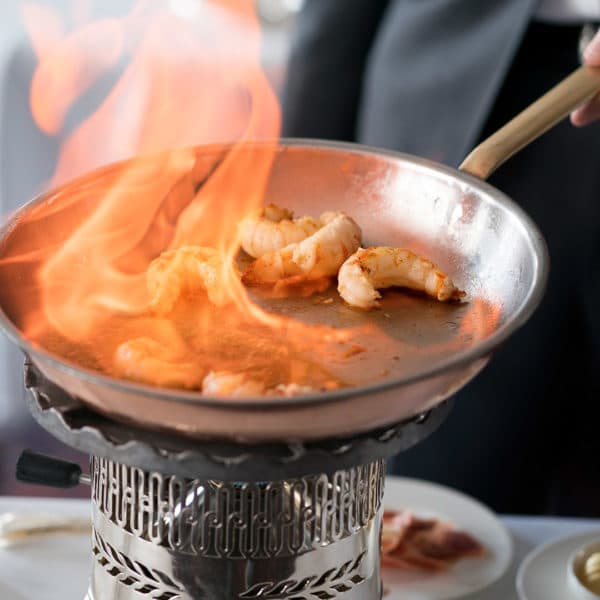 Le Restaurant
Overview
Overlooking the lake of St. Moritz and the stunning mountains, the «Le Restaurant» invites you to a delicious a la carte breakfast or a romantic dinner.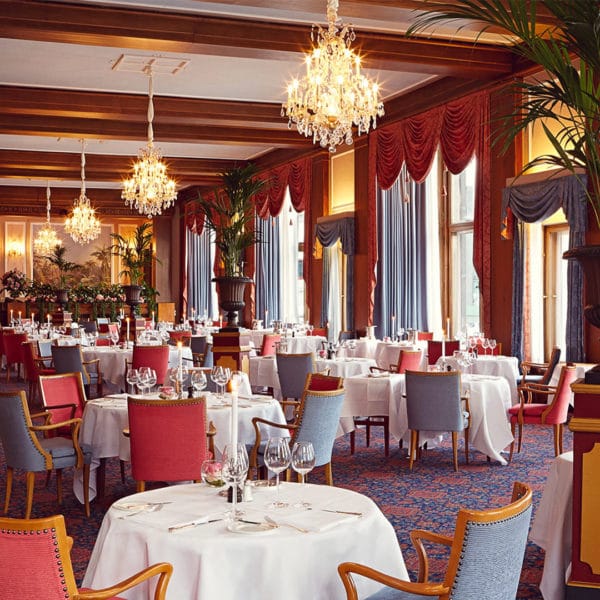 A Breakfast to Remember
Le Restaurant's rich breakfast with views of the snow-covered mountains and accompanied by live harp music - an unforgettable experience.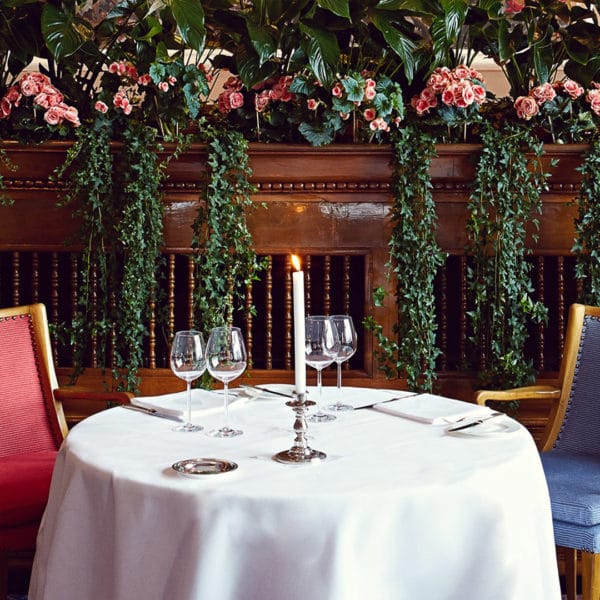 Private Events
The grand dining room of Le Restaurant is also available for classical dinners, private galas and cultural events.
Engadin Rack of Lamb
Tender oven-roasted rack, seasoned with rosemary, thyme, garlic, salt and freshly ground black pepper, and slathered with olive oil served with roasted and pine-smoked chickpea panisse, filled vegetables.
Cocotte of Canadian Lobster
Lobster are always a stunner, but these are dead simple to make. Our cocotte of Canadian lobster stewed in a light Riesling bisque served with winter mushrooms, confit lemon and pasta «maltagliata».
Honey Parfait
These delicately flavored parfait desserts manage to be stylish, romantic and delicious. Made with sweet pine honey and topped with a honeycomb tuile, it makes quite a statement on the plate.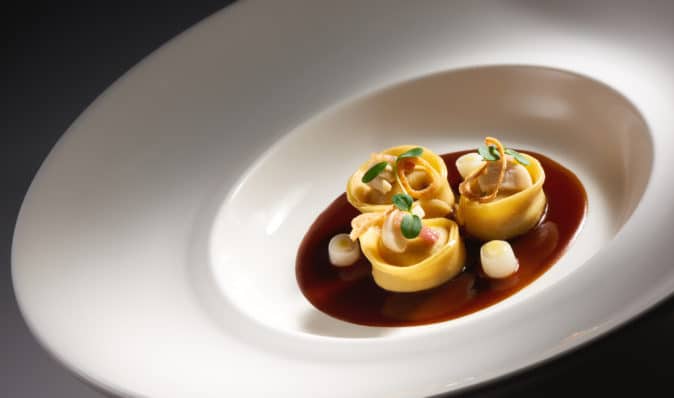 Braised Veal Tortelli
This dish brings together the wonderful flavours of braised beef and wild mushrooms. The braised veal tortelli Bourguignon-style is served with pearl onions, button mushroom and topped with a red wine jus.
Rum Baba
Our Rum Baba with crème chantilly is a lovely yeast-risen cake studded with dried fruit and soaked in hot rum syrup. The darling of French cuisine is a perfect winter dessert and smells heavenly.