Signature Double Room lake view with balcony
Overview
Large balcony doors swing open to invite fresh air and sunlight, allowing these extraordinary rooms to sparkle. Views of lake and mountains never fail to draw you in.
Connecting Room/Suite Options
FEATURE
Outdoor Oasis
Step outside on your private balcony and take a deep breath of fresh mountain air. Your Engadin vacation has just started.
FEATURE
Guest Feedback
"We have been loyal guests at Badrutt's Palace for many years, and we absolutely
adore the lake view room with its glorious balcony."
Explore more Rooms & Suites
ROOMS
Deluxe Double Room lake view
Open your window, let fresh mountain air fill the room and enjoy the calming view of
pine forests surrounding the turquoise waters of Lake St. Moritz.
Discover this Room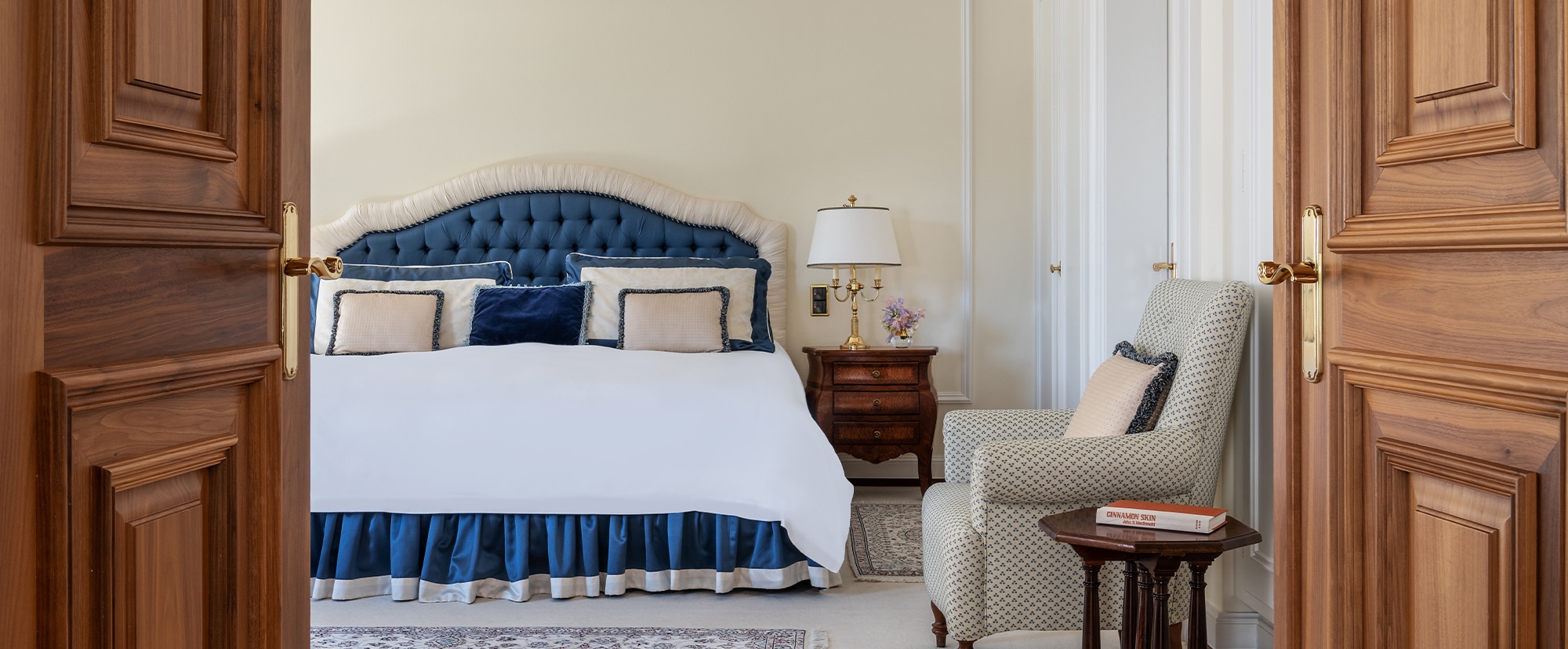 SUITES
Helen Badrutt Suite
One-of-a-kind suite with a spacious and elegantly appointed bedroom, bathroom in Italian marble,
large living room, drawing room, kitchenette and a balcony overlooking Lake St. Moritz.
Discover this Suite